Your Frame Options
You have plenty of options to choose from including mat color, frame and even glass type.
If you have any questions do not hesitate to call or email us.
Set Styles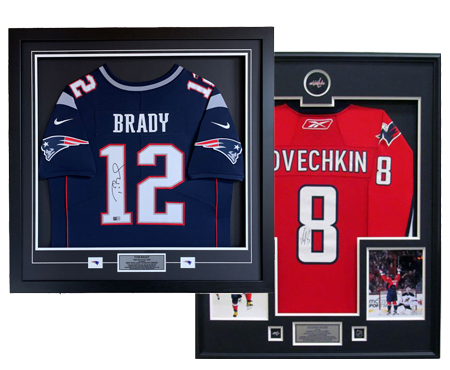 Pick from one of our existing set frame styles. You simply need to provide a few details and we can get to work right away.
Custom Designs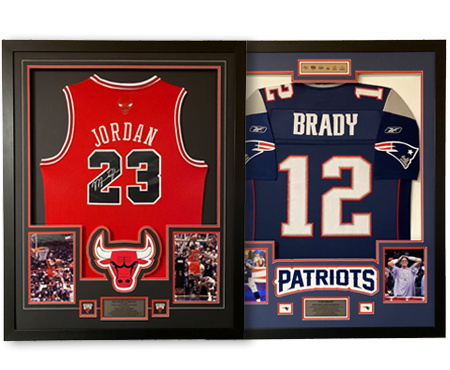 Work with me one-on-one to create the exact custom frame you want. This is where we'll collaborate and create something truly special and unique.
Full Preservation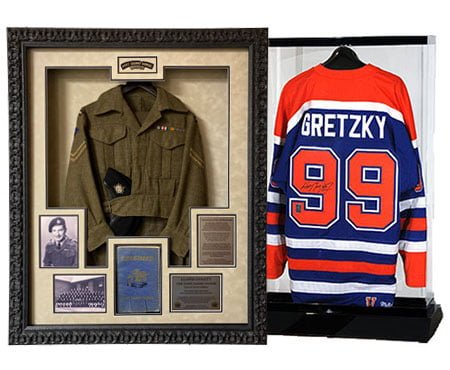 The 'Memorabilia' look and permanence of a frame not your style? No worries as I offer several display options. These displays allow for unlimited access to your jersey.
Moulding
Only solid wood mouldings are used that allow enough depth for the jersey to be properly displayed.
Glass
Multiple options available with Premium Clear Glass being included in any listed pricing and upgrades available at listed pricing.